Hizb ut Tahrir / Wilayah Pakistan campaign on the social media sites to spread the speech of the Ameer of Hizb ut Tahrir, the eminent scholar Ata Bin Khalil Abu Al-Rashtah, for the occasion of the 102nd anniversary of the destruction of the Khilafah State (Caliphate).
Hizb ut Tahrir/ Wilayah Pakistan divided his recorded message into nine segments and added images to those nine segments, spreading them across various social media platforms.
We ask Allah (swt) to honor us with the Nussrah soon, Ameen.
For real change, reject democracy… establish the Khilafah!
Allahuma restore our shield, the Khilafah Rashidah (rightly guided Caliphate) on the method of the Prophethood… Allahuma Ameen!
#BringBackKhilafah
Monday, 07 Sha'ban 1444 AH – 27 February 2023
To read the speech of the Ameer of Hizb ut Tahrir in full
To download the nine parts of the Ameer's speech
Poster No. 1
Sunday, 28 Rajab Muharram 1444 AH – 19 February 2023 CE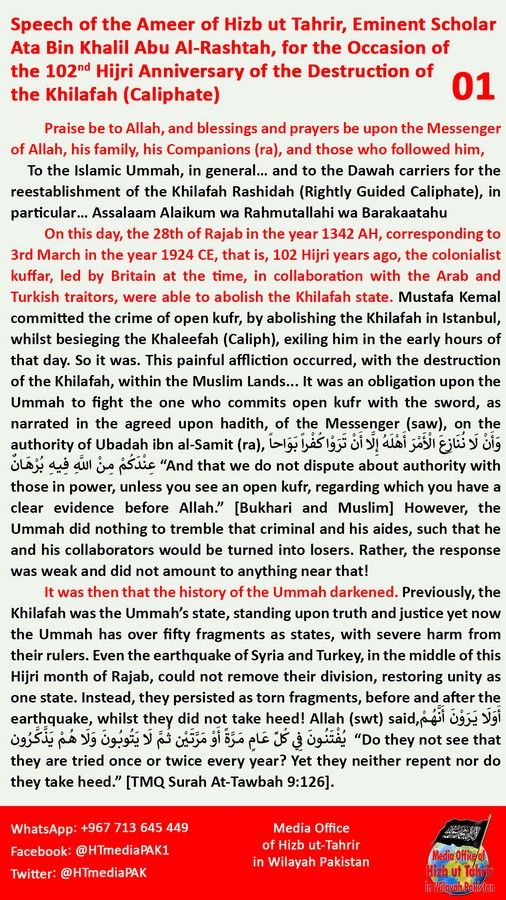 Poster No. 2
Monday, 29 Rajab Muharram 1444 AH – 20 February 2023 CE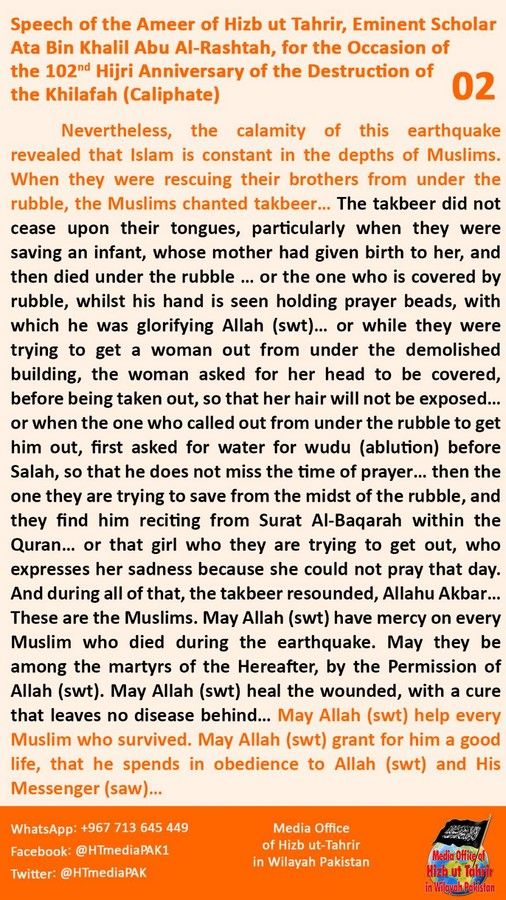 Poster No. 3
Tuesday, 1 Shab'aan 1444 AH – 21 February 2023 CE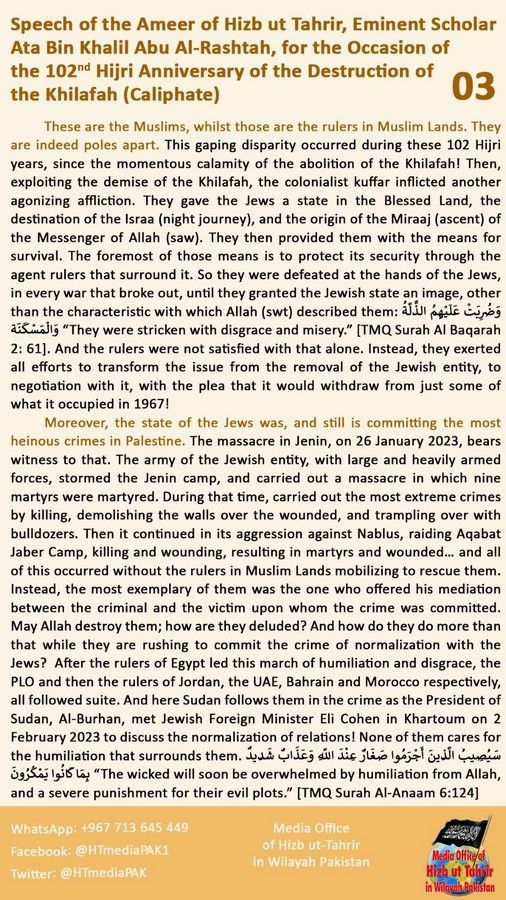 Poster No. 4
Wednesday, 2 Shab'aan 1444 AH – 22 February 2023 CE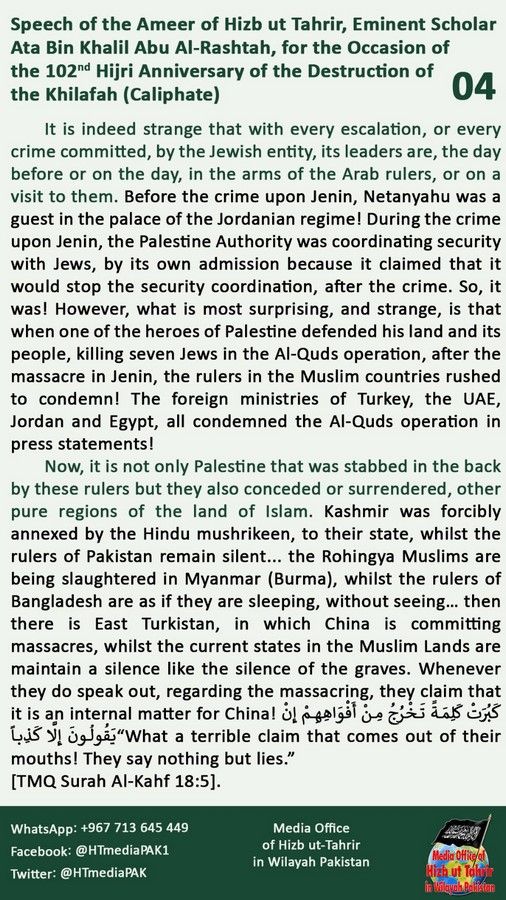 Poster No. 5
Thursday, 3 Shab'aan 1444 AH – 23 February 2023 CE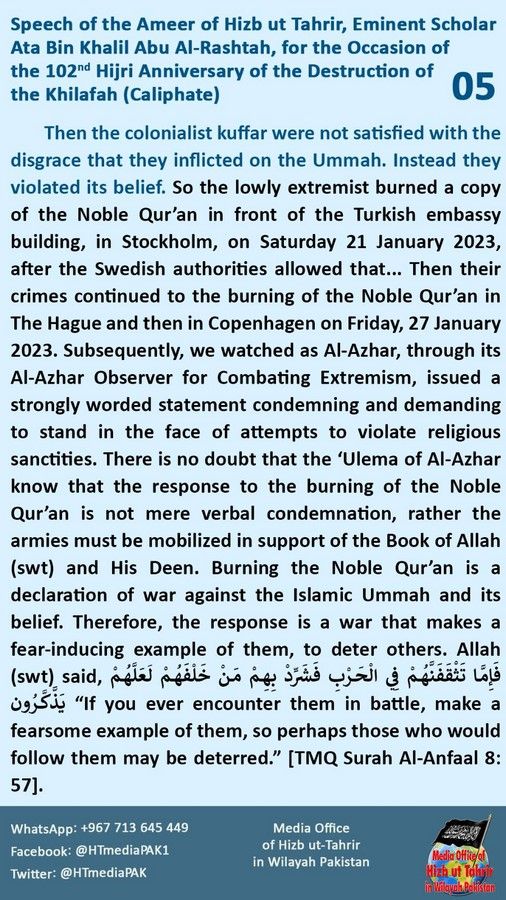 Poster No. 6
Friday, 4 Shab'aan 1444 AH – 24 February 2023 CE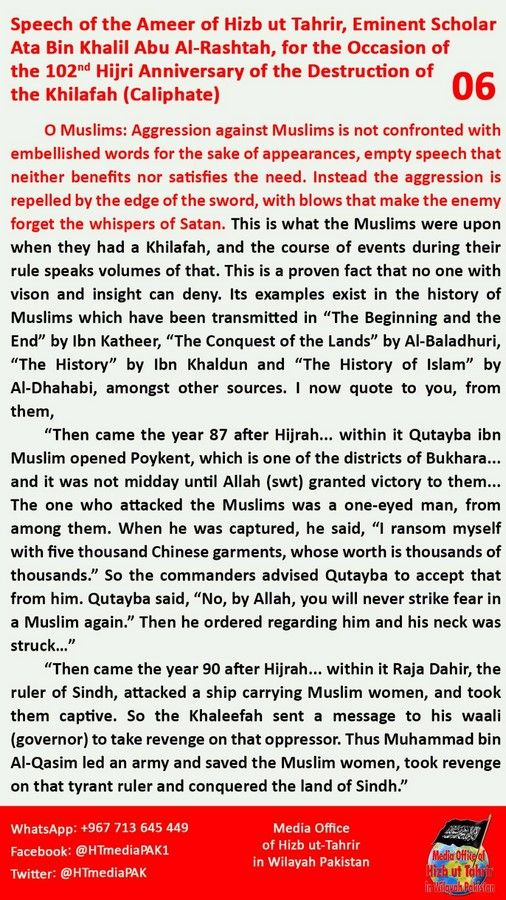 Poster No. 7
Saturday, 5 Shab'aan 1444 AH – 25 February 2023 CE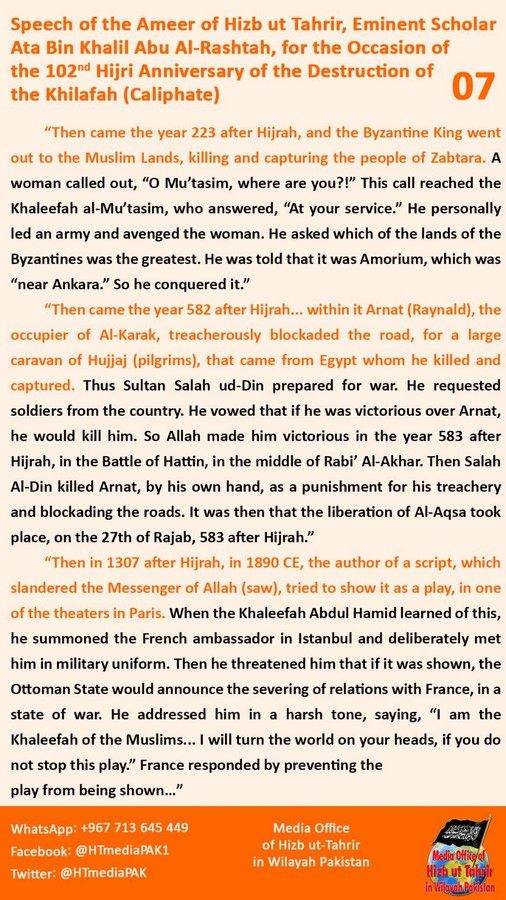 Poster No. 8
Sunday, 6 Shab'aan 1444 AH – 26 February 2023 CE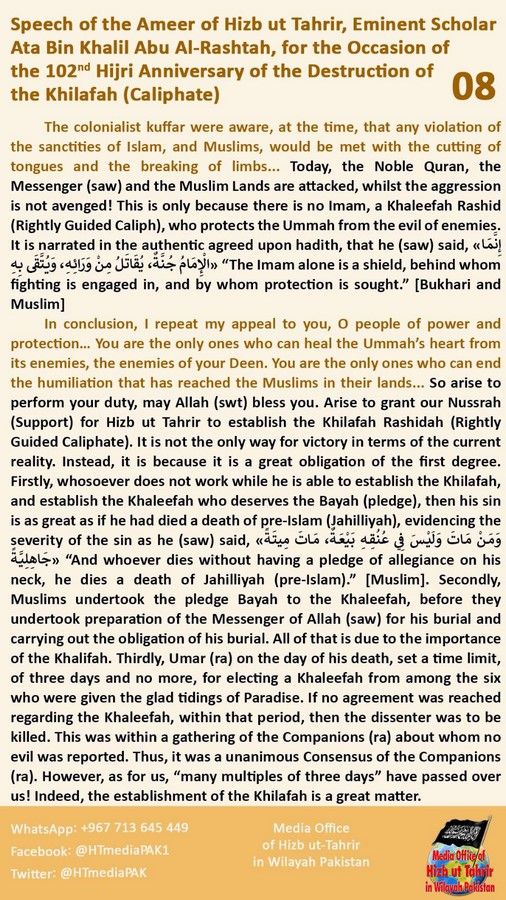 Poster No. 9
Monday, 7 Shab'aan 1444 AH – 27 February 2023 CE